Ann Chery 2033 Latex Men Body Shaper Vest Waist Trainer
Men's vest body shaper, with double hook-and-eye closure to a perfect adjustment.
This body shaper controls and reduce the abdomen and back easy and effective, keeping the body in a good posture.
Exterior layer: Natural rubber 100%. Lining: Cotton 97%, Spandex 3%.
Please double check the size chart to ensure you choose the correct size.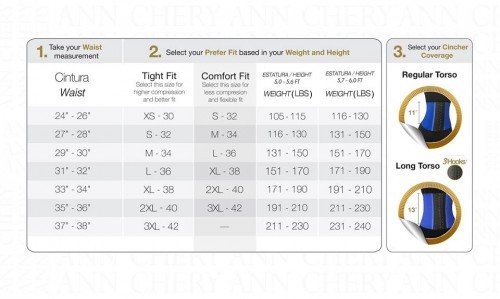 In case you need help with sizing please contact us.
Check out our Blog for Tips & Guidelines.